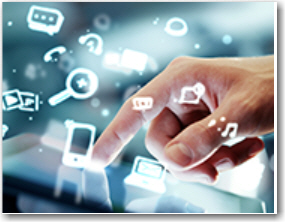 The 4th Annual TALK CyberSecurity Summit will be held virtually this year and at no cost in this time of COVID-19 crisis. Cybersecurity attacks are on the rise, especially during this crisis, so the topics are relevant and timely to your business health, whether working remotely, in a manufacturing plant, or in an office setting. We have brought together experts that will give you a wide perspective of today's current events, and playbooks on what they do and what you could do in the event of an attack, or as a precaution.
Date & Time: Friday, June 12, 2020, 8:30 AM to 4 PM
Location: Online in Zoom & Live Streaming on our TALK Facebook page (see Technology Association of Louisville KY)
Cost: FREE; Registration for Zoom Sessions on Eventbrite.
For: All Working Tech & Business Professionals and College-Age Students
Current Sponsors: Verizon Wireless, Louisville's Microsoft Future of Work Initiative
Here's the Program:
8:30 AM Welcome By TALK Executive Director Dawn Yankeelov
Networking Kickoff (Breakout Rooms –30 Minutes after Welcome)
9 AM Topic: "Defining Good Security Hygiene in the Enterprise" Speakers: Eric Satterly, CIO of Bellarmine University & Elias Oxendine, Global Director, IT Security & Governance, Brown-Forman. 1 Hr. Presentation
---
10 AM Topic: "A CIO Forum Called Cybersecurity Collaborative–Why It Works & Its Louisville Roots"
Speaker Kathie Miley, Chief Member Experience Officer of The Cybersecurity Collaborative, will showcase the value and structure of its organization and its partnership with tech councils and other cyber groups across the nation. She will present with Annette Harris, Assistant Director, Infrastructure Services, from Jefferson County Public Schools, a user of the platform.
---
11 AM Topic: "SeL4: Verified Software for True CyberSecurity, A Practical Guide" Speaker: Jim Graham, Founder of True Secure SCADA
11:30 AM Topic: "What's New in Procedures & Regulations That You Should Know" Speaker: Founder Jay Rollins, CloudNexus Technologies
---
1 PM Topic: An Audience Interactive Discussion: "An Ounce of Prevention" Discussion will be around network segmentation, end user management, and incident response planning and more. Facilitators: Da-Wyone Haynes, Cyber Product Owner, Custom Data Solution–Data Analytics and Monitoring, Aegon Global Technology Operations with Dawn Yankeelov, Executive Director, Technology Association of Louisville Kentucky.
---
2 PM Topic: "Today's Ransomware & Where to Go From Here" A Government Panel Explaining How We Protect Our Governments, and What Agencies Can Help Corporations With Counsel. Panelists Include: Klint Walker, US Department of Homeland Security, CyberAdvisory Program For Our Region; James Meece, Chief Information Security Officer, Louisville Metro Government; and David Carter, KY CISO, KY Office of Technology
---
3 PM Topic: "Endpoint Management: Taking Security to the Edge" Speaker: Clayton Demanes, Sales Manager for Wandera, a Verizon Wireless Partner. There will be 30 minutes for online networking upon his talk completion.