To stay updated on the situation of the Covid – 19 virus in KY, your best links are:
https://www.kychamber.com/coronavirus
https://www.cdc.gov/coronavirus/2019-ncov/index.html
https://louisvilleky.gov/government/health-wellness/covid-19-response-community-agency-actions-taken-assist-our-most
https://coronavirus.jhu.edu/map.html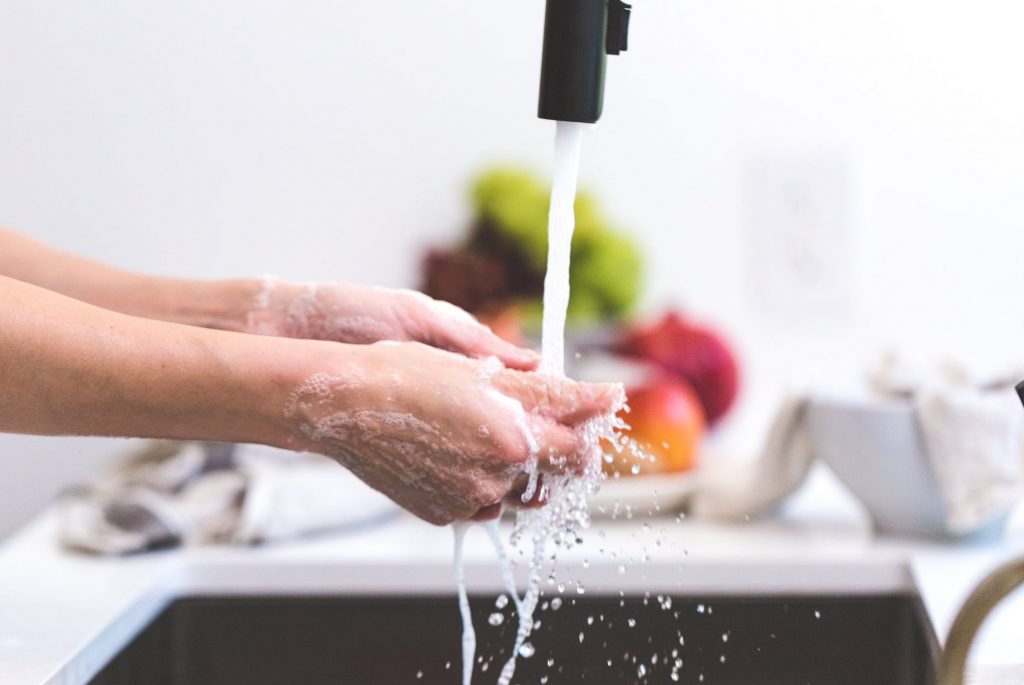 TALK Covid-19 Crisis Updates
March 16, 2020  TALK Keeps You Up to Speed on the Coronavirus News & Key Webinars  
March 22, 2020  A TALK Briefing: COVID-19 Resources & News You Might Have Missed
March 29, 2020  A TALK Briefing: Read Through COVID-19 Relief Ahead & Other Resources
April 2, 2020  A TALK Briefing: COVID-19 Updates on Financial Resources Available This Week
 April 5, 2020 A TALK Briefing:  Upcoming COVID-19 Webinars, Healthcare & Tech News
April 8, 2020 Treasury Dept Paycheck-Protection-Program-Frequently-Asked-Questions
April 9, 2020 A TALK Briefing: Upcoming Webinars, And Other Timely Tech & Health Tidbits
April 16, 2020 An April 16th TALK Briefing: The Latest on What to Do
April 19, 2020 A 4/19 TALK Briefing: Upcoming Webinars, Hot News & Money Sources
April 23, 2020  A 4/23 TALK Briefing: Entrepreneurial Sites to See, Webinars & Today's Tech Twists
April 26, 2020 A 4/26 TALK Briefing: KY Reopening Plans, Tech To the Rescue & Timely Webinars
Correction Note:  The TALK CyberReadiness Webinar Series continues on Fridays at 2 PM.  It was otherwise stated in this last newsletter.  The Eventbrite link, contained within, shows the correct date.
April 30, 2020 A 4/30 TALK Briefing: The Latest Virtual TALK Events, News Of Interest & Other Guidance 
May 3, 2020 A TALK 5/03 Briefing: Webinars, Hot Vaccine News & Entrepreneurial Activities
May 7, 2020 A 5/07 TALK Briefing: Virtual Events, Topics of Interest & Reopening Items
May 10, 2020 A 5/10 TALK Briefing: Reopening Steps, Virtual Events Plus Tech News
May 14, 2020  A 5/14 TALK Briefing: Events That Answer Your Questions, News & Funding
May 17, 2020 A 5/17 TALK Briefing: Reopening info, Virtual events, and News to Use
May 21, 2020 A 5/21 TALK Briefing: Reopening Counsel, Links of Interest & TALK Activities
May 24, 2020  A 5/24 TALK Briefing: Science, Virtual Events & How to Vote Next Month
May 28, 2020  A 5/28 TALK Briefing: Tech Updates, Virtual Events & Resources
May 31, 2020  A 5/31 TALK Briefing: Virtual Events, Notable News, & TALK Cyber Summit Ahead
June 4, 2020  A 6/04 TALK Briefing: Summer STEAM Events for Youth, Cybersecurity Summit + News
June 7, 2020  A 6/07 TALK Briefing: Virtual Summer Camps, Business Events & Tech News
June 11, 2020 A 6/11 TALK Briefing: 4th Annual TALK Cybersecurity Summit on June 12–Free & Virtual
June 14, 2020 A 6/14 TALK Briefing: Virtual Summer Camps, News & Other Events
June 18, 2020 A TALK 6/18 Briefing: News Updates, Virtual Summer Camps, & Upcoming Events
June 21, 2020 A TALK 6/21 Briefing:  Virtual events, News, and Summer Activities
June 25, 2020 A 6/25 TALK Briefing: Events, News & More
June 28, 2020 A 6/28 TALK Briefing: Summer Virtual Events, Online Camps for Tween Girls, and News from the Week
July 2, 2020 A 7/02 TALK Briefing: Bring Business Back Series, Summer Camps & Tech News 
July 5, 2020 A 7/05 Briefing: Bring Business Back Series, Education & News
July 9, 2020 A TALK 7/09 Briefing: Virtual Town Hall with Congresswomen, Seminars & Summits
July 12, 2020  A 7/12 TALK Briefing: Upcoming Events, News & Useful COVID-19 Information
July 16, 2020 A 7/16 TALK Briefing: Hot News, Startup Call To Action, & Summer Camps 
July 20, 2020  A TALK 7/19 Briefing: School Plans, Tech News & Virtual Events
July 23, 2020 A TALK 7/23 Briefing: News From Schools, COVID-19 Updates & Virtual Events
July 26, 2020  A TALK 7/26 Briefing: COVID-19 Updates & Virtual Events
Aug. 2, 2020 A TALK 8/02 Briefing: Tech News, COVID-19 Info, & Activities Ahead
Aug. 7, 2020  A TALK 8/06 Briefing: Tech News, COVID-19 Updates & Entrepreneurial Competitions
Aug. 9, 2020  A TALK 8/09 Briefing: Education, COVID-19 info & Upcoming Events
Aug. 13, 2020  A TALK 8/13 Briefing: New TALK Upcoming Events, Area News & COVID-19 Resources
Aug. 16, 2020  A TALK 8/16 Briefing: Upcoming TALK Events, News & Other Updates
Aug. 20, 2020 A TALK 8/20 Briefing: Tech & Health News, TALK Events & More
Aug. 24, 2020 A TALK 8/24 Briefing:  Upcoming TALK Events, News of Interest & COVID-19 Updates
Aug. 31, 2020 A TALK 8/31 Briefing: TALK Events Ahead, COVID-19 News & Resources
Sept. 7, 2020 A TALK 9/07 Briefing: TALK Upcoming Events, COVID-19 Updates & STEAM
Sept. 16, 2020 A TALK 9/14 Briefing: STEAM, COVID-19 Info, & Events  
Sept. 22, 2020  A TALK 9/21 Briefing: STEAM, AI & Digital Twins This Week + Tech News
Sept. 28, 2020  A 9/28 TALK Briefing: Tech News, Area Events, & Youth Programs
Oct. 7, 2020   A 10/07 TALK Briefing: Next Events on Defi, & STEAM for Youth
Oct. 13, 2020   A 10/13 TALK Briefing: Defi, STEAM & COVID-19 News
Oct. 20, 2020 TALK 10/20 Briefing: COVID-19 News, Decentralized Finance, & TechGirlz sessions
Oct. 27, 2020 A TALK 10/27 Briefing: Cybersecurity, C++ Programming for Youth, & COVID-19 News