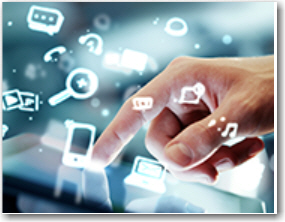 The TALK Cybersecurity Summit 2018 was held June 14, 2018.  Sponsored by: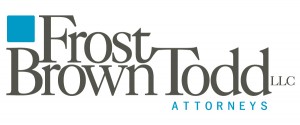 KEY SPONSORS: FORTINET, ASPECTX, FROST, BROWN & TODD & fbtTECH, ESENTIRE, & CLOUDNEXUS
DATE: June 14, 2018, $45 Fee Covers Lunch and Appetizers at the Cocktail Hour
TIME: 8:30 AM, networking, 9 AM Keynote to 4:30PM with 4:30 PM cocktail hour. Shutdown at 6:30 PM ET.
LOCATION: Sullivan College of Technology and Design, Energy Technology Building, 3901 Atkinson Square Dr, Louisville, KY 40218
REGISTRATION: On Eventbrite , Now Closed
In the state of Kentucky the number of unfilled cybersecurity-related professional openings (http://cyberseek.org/heatmap.html), underscores the need for training and development in this technology category for all businesses, so the area's tech council assembled a lineup of speakers to assist in addressing this issue for a full-day Cybersecurity Summit on June 14th, 2018 from 8:30 AM to 6:30 PM. TALK, the Technology Association of Louisville Kentucky, held its second annual day-long Cybersecurity Summit, in partnership, at Sullivan College of Technology and Design.
Several national speakers presented, including Keynote Klint Walker, Department of Homeland Security, Regional IV Cybersecurity Advisor.
Walker is the appointed Cyber Security Advisor for Region IV at the Department of Homeland Security which covers Alabama, Florida, Georgia, Kentucky, Mississippi, North Carolina, South Carolina, and Tennessee. With 17 years of Cyber Security experience in both the government and private sector, Walker provides expertise to assist critical infrastructure owners and operators to improve their cyber security posture. Additionally, he provides support and guidance for state, local, territorial and tribal government cyber security programs.
Walker has previously held positions as an Information Systems Security Officer for the Department of Health and Human Services and Chief Information Security Officer for the National Air and Space Intelligence Center (NASIC).
*8:30 AM, Registration and Networking over Coffee
9 AM Keynote: "Finding the Right Mix Between Government and Corporate Cybersecurity Measures," Klint Walker, Department of Homeland Security, Regional IV Cybersecurity Advisor.  This presentation is available upon request to Klint Walker directly.
10 AM: "Understanding Cyber Industrial Controls in the Manufacturing and Utilities Environment," By Dr. John Naber, Co-Founder & Partner in True Secure SCADA, which is KY-based and holds 2 key patents in this area.
11 AM: "How You Can Participate in TALK's KY Cybersecurity Enclave for Regional and National Attack Views & Reporting," Phil Bond, CEO of CyberUSA, with Q&A, including Dawn Yankeelov, Executive Director, TALK.
Noon: Lunch & Networking – Deluxe Box Lunch Included In Registration
1 PM: A Lively Discussion: "Understand GDPR & What It Means for You at the Small Business & Enterprise Level," Jay Rollins, Founder of Cloud Nexus and Cyber Engineer Da-Wyone Haynes, Aegon Global Technology Operations, Network Security Engineer.
2 PM: A World Café Session with The Audience on Cybersecurity Concerns and Considerations, with Facilitators — President of Aspectx and Executive Director of TALK, Dawn Yankeelov, Sean Weisenberger, Technology Consulting Engineer, JIL Communications, and Da-Wyone Haynes, Aegon Global Technology Operations, Network Security Engineer.
.
3 PM: Come to understand the Legal Issues in Data Privacy and Security: Response Readiness Before the Breach. As well as How to Respond to A Breach. Presenters will be from the Frost, Brown & Todd Cybersecurity Team including:
• Lindsay Graves –a senior attorney in the Electronic Data Discovery ("EDD") Group of Frost Brown Todd, LLC. She has worked with clients in the investigation of both internal and external/international data misappropriation incidents.
• Alison Howard — a senior attorney in the Electronic Data Discovery ("EDD") Group of Frost Brown Todd, LLC. Her experience in the group includes research, analysis and drafting for privacy policies and practices applicable to financial, insurance, land title and retail consumer businesses.
4 PM Remarks: KY's CISO Dave Carter to Present
4:30 PM Cocktail Hour until 6:30 PM and then adjournment with city officials. Cash Bar. Appetizers Available.
This event is presented with sponsorship from Fortinet, Aspectx, Frost, Brown & Todd, CloudNexus, and Esentire. Audience participation is expected to be up to 80 area tech professionals and other C-suite types seeking more engagement regarding cybersecurity. Register interest by emailing dawny@talklou.com. Official registration has opened on Eventbrite.
Lunch will be part of your $45 registration fee for purchase through June 13th online via Eventbrite or by email to Dawn Yankeelov, Executive Director of TALK and President of Aspectx. The cocktail hour will begin at 4:30 PM and be a cash bar with appetizers.
Background:
TALK is a tech council and active in advocacy issues regarding Cybersecurity and the Internet of Things in DC and within the state. More than 80 percent of all companies have experienced malware and cyber attack activity in 2016 nationwide.
Purpose:
• The purpose of the Cybersecurity Summit is to inform and educate the technology-specific business community as well as the general business community in the Kentuckiana area about issues regarding cybersecurity and cybersecurity policy as well as cyber workforce development. Cybercrime has jumped to the most reported economic crime in PWC's Global Economic Crime Survey. The demand for cybersecurity experts is growing 12 times faster than the current U.S. job market, making cybersecurity one of the most highly sought-after careers in the country. 95% of all security breaches involve human error.
Goals and Objectives:
In this conference, we will cover the key elements of cybersecurity that all corporations travel. The federal government and its agencies involved in cybersecurity suggest these categories for action: identify, protect, detect, respond and recover.
(A) Explain and Overview the Landscape Regarding Cybersecurity for Area Business Leaders;
(B) Explain and Demonstrate Paths to using Cybersecurity-related Planning Documents available via the federal websites, in assessment, recovery, and strategic planning in this important area. (i.e. NIST Cybersecurity Framework, and other documents);
(C) Share Valued Resources Regarding Technology Toolkits and Corporations that assist in cybersecurity areas of interest, including vulnerability assessment;
(D) Provide Industry-Specific Case Studies of Interest from Speakers with Expertise in Industry for Takeaways on Next Steps (i.e. Banking, Healthcare, or other industry)
About TALK
Connect with your local tech council—TALK (Technology Association of Louisville Kentucky) www.talklou.com Find us on Facebook, Linked In, and Twitter.
*We are a tech council, one of 50+ tech councils in North America, including Canada. Member of TECNA (Tech Councils of America and CompTIA).
*We are an independent, non-profit educational organization. A registered 501C3. Established officially April 22, 2014. First official meetup February 2013.
*Our mission: workforce development and economic development. We look to create opportunities for job growth, job training, STEAM curriculum, plus public policy and advocacy around technology subjects in DC.
*In short: Create and identify jobs. Train people.
Throughout the summer and fall 2016, TALK worked with area school administrators as well as the KY State Board of Education on getting the cyber education pathway (in high-school classrooms) from NICERC (federal agency) into the KY State of Education curricula for all school districts. This has occurred, and it is utilized in Jefferson County. This is for 9th-12th graders, and in Jefferson County looks to include a full "academy" model, which takes the students even deeper in cyber math and science and related principles. NICERC provides this federal curricula at no charge with some funding for classroom supplies and teacher training.
Other Videos of Interest from the 2017 CyberSecurity Summit: