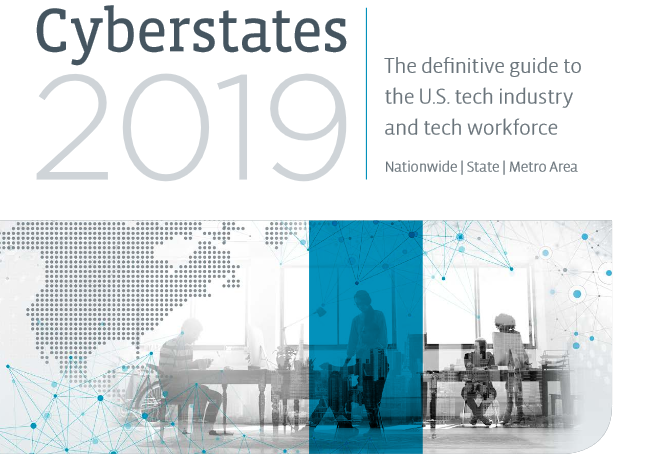 TALK partners with CompTIA and benefits by receiving a copy of this detailed research report: Cyberstates 2019, The definitive guide to the U.S. tech industry and tech workforce. Click here to read the entire edition. For the Kentucky details, click here.
About the Guide
The Computing Technology Industry Association (CompTIA) presents its 19th annual edition of Cyberstates. CompTIA designed this report to serve as a reference tool, making national, state, and metropolitan area-level data accessible to a wide range of users.
Cyberstates quantifies the size and scope of the tech industry and the tech workforce across multiple vectors. To provide additional context, Cyberstates includes time-series trending, average wages, business establishments, job postings, gender ratios, innovation and emerging tech metrics, and more.
For the interactive, online version of Cyberstates, visit www.cyberstates.org visit us at ComptTIA www.comptia.org.