It's time. Drive your business with the coverage of 5G Nationwide and the unprecedented performance of 5G Ultra Wideband—the fastest 5G in the world—in more and more cities. Now with 5G, businesses have even more opportunities to transform—from the factory floor to their customer experiences. In these presentations, we will mention what's happening in the US Midwest around 5G, and take a look at the value proposition. There will be a chance to ask questions and network at the end of the presentations.
TIME: Noon
DATE: Feb. 23, 2021
Via: Zoom
Register: Via Eventbrite
Cost: FREE
Sponsor: Crown Castle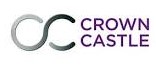 Speakers:
Phillip K. Brown is the Government Affairs Manager for the Central Area of Crown Castle in KY. He previously worked for the state of Kentucky as Executive Director – Kentucky Communications Network Authority. Earlier in his career, he served as Connected Nation's Director of State/Federal Policy & Broadband Planning, responsible for leading the major activities associated with broadband policy and planning for Connected Nation's state broadband initiatives. Brown played a key role in managing the strategy and activities of a coalition that facilitated the passage and enactment of the Broadband Data Improvement Act, and that supported the funding of key elements of this telecommunications law in the American Recovery & Reinvestment Act. Under programs enabled by the State Broadband Initiatives Program, Brown has played a leading or key role in the development of broadband planning reports for several U.S. states with which Connected Nation has partnered, and he provided broadband policy advice and leadership to the Connect Iowa broadband initiative for five years.
Sanjay Udani is a technologist who serves as Vice President for Policy at Verizon, where he develops and coordinates Verizon's policy positions on emerging services and technologies including 5G, cybersecurity, privacy, spectrum, and supply chain security. He also provides technical expertise to help internal and external stakeholders–including Members of Congress, various government agencies, senior leaders at Verizon, and Verizon's Board of Directors–better understand the technology that underlies ongoing policy debates and discussions. Sanjay frequently represents Verizon in meetings with U.S. and foreign government officials, and frequently speaks at major industry events. Prior to joining Verizon's public policy team, Sanjay was a lead network architect for Verizon's Fios consumer broadband service.