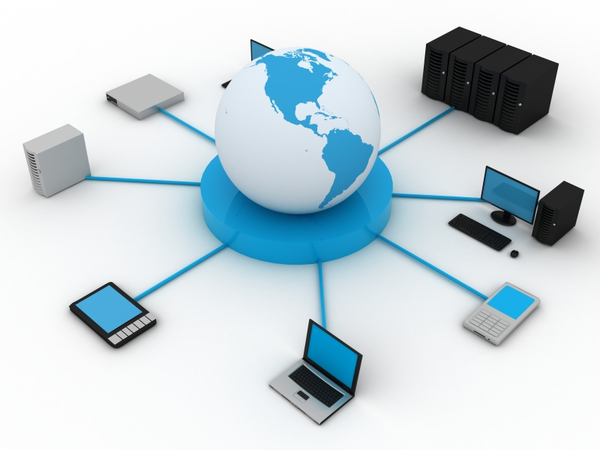 Mark Your Calendars for Aug. 23 and Aug. 30th, University of Louisville's Campus; 1 to 3 PM
It's time to take your tech company reach further into new international spaces. And, explore a TALK Microcredential that matters.  TALK has assembled several experts that can take you through how to position, and develop a plan to best the competition as you reach internationally.  This will show a path to the development of competitive intelligence and a canvas approach to how to organize and structure for an international step forward in company growth for your tech company.
On August 23, Session #1 on The Primer for International Expansion from 1 PM to 3 PM we will take a deep dive into the approaches to get into international markets, with sessions on the University of Louisville's campus.  Location announced:  University of Louisville Speed School of Engineering, Duthie Center, 222 Eastern Parkway, RM 225.
Topic #1 20 Minutes: What is Competitive Intelligence? How to Get Smart—presented by Dawn Yankeelov, President of Aspectx and the Technology Association of Louisville Kentucky
Topic #2—40 minutes: A 10 Step Primer to Leap Forward Into the International Marketplace–presented by Ari Huczkowski, CEO, Lumintel via teleconference.
There are many methodologies to this process that can be employed and Ari Huczkowski, CEO, Lumintel, will review several and show via teleconference:
case studies from Finland's Innovation Hub of others who have succeeded and their lessons learned;
a glimpse into the international venture markets;
what is next for your strategic planning and execution.
These topics are designed to be interactive with audience participation in the latter part of the class as you begin to design your own planning modules.
Facilitated Group Discussion with:
–Dawn Yankeelov, President of Aspectx, and Executive Director, Technology Association of Louisville KY
Snacks and soda will be served as we enter the interactive portion of the session.
—
Session #2:  The Primer for International Expansion, August 30th, 1 to 3 PM with the same above team on the University of Louisville campus.  Session Location:  University of Louisville Speed School of Engineering, Duthie Center, 222 Eastern Parkway, RM 225. This is a follow-on session.
This is an interactive session, and don't forget to bring your laptops. Each person and their focus issues in the session will be addressed.
You can purchase a ticket to both sessions, or just the first session.  Class size is limited to 25 participants.
Participants could be: seasoned tech professionals starting a business, small business professionals in expansion, undergraduate or graduate students tied to area universities looking at a startup, professors and others wanting to look at a canvas approach to developing a company and anyone interested in international business steps.
Biographies:
Ari Huczkowski, Chief Innovation Evangelist, of Lumintel is an international speaker on innovation and has spoken globally in the last decade, including in the countries of Japan, Germany, UK, France, Poland, Switzerland, Slovakia, Portugal, USA and Canada.  Fourteen years ago, he worked at the Center of Expertise for Micro and Nanotechnologies, then moving to the Technopolis Ventures incubator. Earlier, he also did a stint in VC fundraising for the National Software Development Ltd. group, serving as its CEO. More recently he served as a leader with Espoo Garden, focused on innovation companies in the Helsinki, 70-year old Finland innovation district, before starting his own innovation transformation company in 2018 called Lumintel.
He now promotes partnerships in industry involving import and export of goods, software and other types of services. He remains actively engaged in the activities of the Japanese Innovation Network JIN, the European Investment Bank's Innovation Board, and also with the board of The Technology Councils of America (TECNA), of which TALK is a regular member.
Dawn Marie Yankeelov, is founder of Aspectx, an integrated communication firm based in the Midwest serving an international marketplace for more than 29 years which provides a number of services designed to forward your initiatives in business growth, as well as the five-year old tech council in our region, Technology Association of Louisville Kentucky. The company has a team of professionals involved in delivering the best counsel and execution in the areas competitive intelligence, business development, marketing, public relations, web technologies, and social media.
Over the years, the clientele of Aspectx has remained companies looking to leverage the cutting edge in technologies to assist in their profitability, as well as their efficiencies. From large household-known IT companies to startups with niche objectives in certain fields of interest, Aspectx provides hands-on answers that work with creativity that leads to solid branding, reputation management, and analysis of available data to make smart decisions.
With a background in technology, and science, Dawn Marie Yankeelov provides solutions-based approaches that target audiences and dissect trends, evaluate tactics, and innovate what can be done now. She speaks internationally and regionally on tech topics and informs public policy in her region. Find her on Facebook, Linked In, and Twitter. She also freelances for key business publications, including Proud Green Building, a national portal for sustainability and green building discussion, and the Lane Report, Kentucky's business magazine. She has also contributed to the American Bar Association's Emerging Business Series books over the years.
Please follow and like us: