CyberKentucky Enclave Underway: An Initiative of TALK (Technology Association of Louisville Kentucky), The Employer-Led Tech Council in the State
(Summer 2018)—The Technology Association of Louisville Kentucky launched the CyberKentucky Enclave this summer at its recent cybersecurity conference, a new initiative for threat-information sharing, and a way to defend, connected infrastructure within Kentucky with partners across all levels of academia, industry and government.  TALK is a member of the national CyberUSA consortium nationwide working to create ongoing efforts with cross sector partners engaged in public safety, and cybersecurity defense structures.

The CyberKentucky Enclave is powered by TruStar, and all corporate members of TALK are engaged to participate, as well as government and academia, building a new view of the area's issues and concerns for 2019 and beyond. "This step represents a connective platform for locally structured and market-based for our ISAO activity," according to Dawn Yankeelov, Executive Director of TALK, and president of Aspectx.  Establishment of sector-based communities built on a basis of affinity and trust is recognized as a key 'next phase' of developing resilience capabilities for our nation.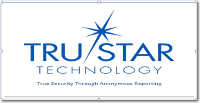 The TALK consortium that is CyberKentucky is also committed to developing a unified approach to meeting the cybersecurity workforce and education needs in the state.  TALK was the advocate that championed the inclusion of the NICERC cyberengineering pathway at the state level for K-12 dissemination.  TALK's advocacy at the state and local level played a strong role in the speed to adoption, according to JCPS and the state's Department of Education officials.
TALK has held cyber specific programming for four years, now with its annual June Cybersecurity Summit, and a key cyber track via its Techfest every other year.  Other monthly cyber programming has been made available from corporate players engaged in cyber discovery.
The CyberKentucky enclave and related TALK initiatives look to unify the cyber community as a whole.
For more information, contact Dawn Yankeelov, Executive Director of TALK, via email, dawny@talklou.com and don't forget to visit this year's posted presentations from TALK's CyberSecurity Summit featuring the state's new Cyber Enclave.