Topic: "Recent Case Studies: Showcasing Tools & Technology for Business Intelligence"
Speaker: Jeremy Gibson, Senior Business Intelligence Engineer, Humana & Founder, Impact-KY
Next Event: Oct. 27th, 5 to 7 PM
Location: Story Louisville, Glass Room, 1st Floor–900 East Main St.
Food: Snacks And Refreshments
Cost: No Fee to Attendees
Speaker: Jeremy Gibson, co-founder of Impact Kentucky, works as a data engineer in the Louisville area where he leverages business intelligence, data analytics, and audience targeting in his day to day work. Joined by his partners Troy Ransdell and Steven Schweinhart, the group founded Impact Kentucky to apply those lessons to politics, organizational performance, and healthcare. Currently in their first year, the firm has worked with over 10 campaigns in this election cycle alone. Jeremy is a graduate of the 2020 New Leaders Council Kentucky program.
Our Topic:
Business Intelligence is a rapidly growing field. So much so that the US Bureau of Labor Statistics expects the field to grow by 11% by 2029. Business Intelligence platforms have the ability to automate processes, leverage millions of rows of data in complex data models, and generate value-driving insights for organizations. Impact Kentucky will be presenting on the technology and tools driving that field. The group will also dive into several case studies in which B.I. platforms are being used locally with success.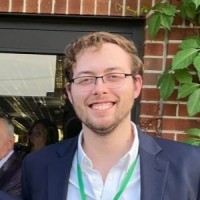 Jeremy Gibson, Founder of Impact-KY