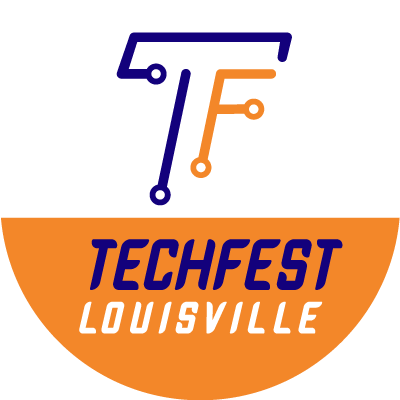 Techfest Louisville is an event that occurs every other year, and is owned and put on by TALK, your area tech council.
TECHFEST LOUISVILLE COMING SOON!
Visit: https://techfestlou.com/ for more information on sponsorship, the agenda and to buy tickets.
August 24-25, 2023
Our Locations: University of Louisville Trager Institute, 204 E Market St Suite A, Louisville, KY 40202
And The Thrive Center, 204 E. Market St. Suite B, Louisville, KY 40202
To learn more about sponsorship, visit https://techfestlou.com/sponsors/
We hope you can participate by joining us in our tradeshow with a booth sponsorship at $900. Pay online on our Techfest Louisville website. Only 10 remaining slots.
To buy your tickets now, go to the correct page and when the item is in your cart, you will see an area for a discount code. Use DEANDORTON for 50% off your early bird ticket price through July 10th.
TechFest is a biennial summit designed to bring together technology professionals for learning and networking. Attendees will have opportunities to explore economic development avenues for their businesses, connect with regional and national IT leaders, and learn about emerging technology. The event is hosted by the Technology Association of Louisville Kentucky (TALK). TALK is Kentucky's tech council and a member of the Technology Councils of North America (TECNA).
TechFest educates, connects, and entertains the audience of CIOs, CTOs, CISOs, VIPs, CEOs, entrepreneurs, professionals, programmers, data analysts, designers, IT managers, makers, government officials, and more by bringing national and regional speakers and vendors together to cover topics in five tracks:
5G & Broadband Infrastructure.
Healthcare IT.
Cybersecurity.
Blockchain & Cryptocurrency
Emerging Tech/AI
JOIN US!